Eating sustainable food takes more effort than money
By Caylan Davis

12/10/10

Eating fresh, local and seasonal foods can be a challenge on a tight budget, but it's not impossible according to Slow Food enthusiasts in the Hub.

Many people have a limited income, or have had to cut back on their spending as a result of the recession. But by changing expectations for what a meal should look like, eating well and eating affordably is within reach.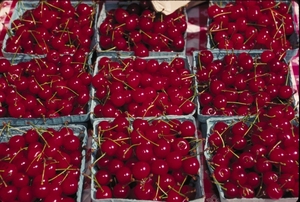 Anastacia Marx de Salcedo, an active member of Slow Food Boston, took part in the Slow Food on No Dough challenge in June, with the aim of proving that it's possible to eat tasty and nutritious food without spending a lot of money.

As it turned out, she initially failed.

Marx de Salcedo wrote about her experience as a guest contributor for WBUR's Public Radio Kitchen, saying that she got so discouraged that she wandered into the wine section to imbibe her grocery money.

After publishing her struggles, over 150 readers flooded the comments section with suggestions and tips for how to eat sustainably and economically. Marx de Salcedo said she "saw the light" and consolidated their suggestions into a list of 10 rules for how to eat slow and cheap.

Among the rules listed are eating less meat and dairy, reducing prepared and convenience foods, buying in bulk, keeping a garden, cooking from scratch and basing meals on beans, peas, legumes, whole grains and vegetables.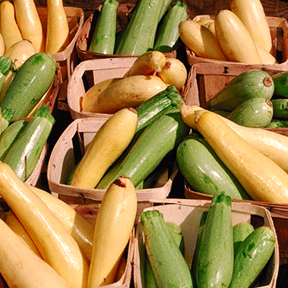 "The wonderful thing about eating this way," Marx de Salcedo said, "is that it's actually better for you and the planet."

Freelance food writer Michelle Collins writes a blog called the Economical Eater and agrees that eating sustainable food is possible on any budget.

"I would say definitely for any income," Collins said, "and there are so many ways, whether it's [eating] locally or just eating healthy."

Collins said that looking into what's available and what things cost is essential in knowing what to buy and from where.

"Do a little bit of research or read the fliers that come in for the different grocery stores," she said, "If you just look for those deals and you do the research it's totally easy to eat healthy but also stay within any budget."

Slow Food is often criticized as an elitist organization for the wine-swishing, country club crowd, and Marx de Salcedo said she originally had the same view.

"I sent off a bunch of emails complaining about how I thought the organization didn't do enough to include immigrants, low-income people and working families," she said.

Marx de Salcedo decided to take matters into her own hands and organized a Slow Food event that raised money for AIDS outreach among Portuguese speakers. She has plans to continue the series with other ethnic groups to create low-cost opportunities to eat, learn and socialize, she said.

"The food traditions promoted by Slow Food -- local, seasonal food, supporting small producers, from-scratch cooking and eating in community -- belong to everybody," Marx de Salcedo said.

Emerson College sophomore Gina Varamo is a student with limited funds who grew up on a farm in New Jersey. She appreciates fresh, local food as well as the farmers who produce it.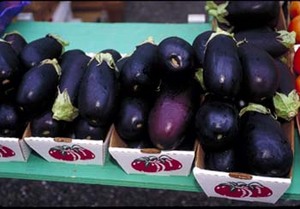 "Farming is one of the simplest, oldest careers and it's losing its fight," Varamo said, "and it shouldn't because it's still just as important as anything else."

Varamo said she's disappointed by society seemingly valuing cost over quality.

"Everyone cares about money more than their health," Varamo said.

Varamo acknowledges that it's a strain on her wallet to buy from local producers all the time, but she said she searches for deals and appreciates all of the coupon opportunities that farmers markets offer.

"It's more healthy and you're actually helping more people," she said, "Maybe it's a little more expensive but in the end isn't it worth it?"


PRICE COMPARISON: LOCAL HARVEST vs. STOP & SHOP
Local Harvest is an organization that connects local communities to family farms, farmer's markets and other sources of local, sustainably grown food. Farmers may sell local produce and meat directly to their local communities, but many also offer their products via mail order through LocalHarvest.org. See below for a brief price comparison between Local Harvest and Stop & Shop.


| | | |
| --- | --- | --- |
| FOOD ITEM | LOCAL HARVEST PRICE | STOP & SHOP PRICE |
| Sweet Italian Sausage | $6.95/lb | $2.66/lb |
| Navel Oranges | $20.95 per 7.5 lbs | $0.89 each |
| Avocados | $45 per 10 lbs | $1.67 each |
| Cream Cheese (8 oz.) | $14 | $2.19 |
| Cage Free White Eggs (1 doz.) | $5 | $1.99 |
Media Credit: USDA